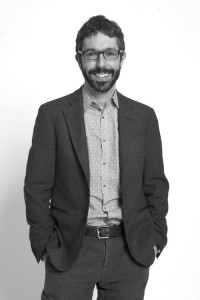 Paul van Zyl
Co-Founder & CEO, Maiyet
Prior to founding Maiyet, Paul was known for pioneering new approaches to human rights protection; he has advised countries around the world on how to facilitate transitions to peace and democracy following periods of mass atrocity and human rights abuse.
Tell us about your company Maiyet?
Maiyet is first and foremost a luxury fashion brand that is pioneering a new luxury by celebrating rare skills from unexpected places. We incorporate ancient traditions in untraditional ways by partnering with artisans in developing economies and by sourcing material in ethical ways. We create limited exquisite product in limited editions. The hope is that by doing so we promote entrepreneurship, prosperity, and dignity in places that need it most.
What lead you to start it?
I wanted to try and build a brand that would provide dignity to people who needed it most with products that would be able to stand on their own and be desirable on their own terms. I am a human rights lawyer from South Africa and providing assistance to the most marginal and vulnerable has always been a part of my life and work.
Why the focus on rare artisanal skills?
Because artisanship is at the root of luxury and people are looking for a brand and products that are truly differentiated. We work with a complement of artisans who have truly exceptional skills in either the development of stunning textiles and/or creating exquisite product–we work with a knitting cooperative in Bolivia, silk weavers in Varanasi, Block Printers in India, goat herders in Mongolia and jewelry makers in Thailand to name a few – and their skills provide them with a competitive advantage.
What does the term luxury mean to you today?
To me and both a certain consumer, the notion of luxury is evolving and new luxury is equally about exquisitely made product coupled with transparency, integrity and building community.
What kind of responsibility do you feel to the people creating your products?
We are trying to provide people with the tools and infrastructure in order to earn a livelihood, but the philosophy is not about charity yet rather opportunity. I feel a deep responsibility to try to furnish that opportunity and then to allow people's skills and hard work to improve their lives.
As you look around, what is most concerning to you about the fashion industry today?
Every industry, not just fashion, has to pay attention to its social and environmental impact. The good news is that this is increasingly the norm. The bad news is that it' s not happening as fast or systematically as it needs to.
What are key areas can we focus on in the hope of seeing real change?
Behind every garment there is a person and an environmental impact. There is also a real value for products that have been thoughtfully and methodically produced and the makers of those products need to be able to reap the benefits of their work to earn wages from they which are able to sustain their families and communities. FAIR Mongolian cashmere by Maiyet is an initiative that really represents the spirit of Maiyet in that it sources fiber ethically, produces in an environmentally sustainable manner and develops product with our artisans. We hope this becomes an industry standard.
Years from now, what do you hope Maiyet to be known for as a company? 
I want to be known as a company that proves that we can make beautiful products with ethically sourced materials and achieve a positive outcome at once and that you can build a community and a following around that idea and those products.
For more info visit: Maiyet.com